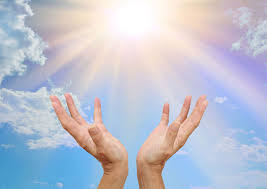 I'm Margaret Tran, Energy Healing master, and proud Creator of Creative Energy Healing. I have always been drawn to this life path, with my spiritual healing journey taking off 13 years ago and had deepened the love of healing after a life event that set me on this passion about providing, a professional service, always making sure that you are provided with an environment that is a safe and relaxed space  for you to acknowledge and respect your mind, body and soul to help you along your journey. This has also lead me to publish my first book, "The ACTIONS – 7 Steps To Powerful Change" in 2018 with a few more projects in the pipeline over the next 12-18 months which I am very excited about, however, my lips are sealed for now 🙂
Creative Energy Healing is a practice that combines various forms of alternative healing methods. It is characterized as a practice of finger, hands, and palm movements and actions. Actions include thumping, finger pressing, hands laying, sweeping and scanning, palm cupping, and energy channeling. Energy Healing may also include meditation, visualization, affirmations, and chanting. Energy Healing promotes the channeling of "healing energy" to yourself and another person.
Creative Energy Healing is another form of Reiki, Pranic Healing, Healing Touch, Chios. There many types of energy healing — I can't possibly list them all here. My goal here is to give very brief overviews of one of the more widely known kind and that is Reiki.
Energy Healing is a word used to describe Universal Life Force, which has been around forever. It is a natural and simple method of guiding healing life force energy for medical or personal growth purposes. When our life force energy is low, or its continuous flow is blocked or restricted, we don't feel as well as we would like and can be more susceptible to illness.
The intention of Energy Healing is to balance your nervous and energy systems. Balance is very important for the body to heal and so it is no wonder that Energy Healing is often used in conjunction with traditional medical treatments for healing, such as chemotherapy, surgery, or pharmaceutical intervention.
If you want to push away physical or emotional pain, anxiety and stresses… so that you can enjoy the relief of feeling free and bring balance into your busy life, Creative Energy Healing may be able to make that dream a reality.
What are the general benefits to energy healing, Reiki and other healing modalities?
Some benefits are experienced over time and some benefits are realized during your session or in the few days following your Energy Healing session.
Many people report that they experience great comfort and relaxation during an Energy Healing session. Other immediate benefits can include a reduction of stress and tension, emotional release, enlightened states, and overall well-being. If you're tired, you may feel energized or if you're wound up and tense, you might emotional relief.
Energy Healing can help you gain clarity and focus. With greater focus you may find that decision making is easier. People have reported feeling more relaxed and easier going with the completion of tasks and reaching set goals.
Energy Healing can promote well-being and a strengthened immune system.
Energy Healing can restore balance and feelings of connectedness.
Energy Healing can re-align and balance your system and foster positive action.
Energy Healing can bring clarity and inner-wisdom to guide you.
Energy Healing can bring deeper happiness, fulfillment, and greater satisfaction in life.

What to expect when receiving energy healing?
When I see a client, he or she answers some of my questions and when the answers are to my satisfactions then client lies on my massage table. Creative Energy Healing is a non-invasive form of energy healing, therefore only the shoes are removed. Once the client is completely comfortable, the session begins.
At this point, I guide you into meditation, visualization, and grounding. Once you're at the calming state, I scan your energy to see where you needed healing the most. I then draw in energy from the universe. This energy passes through me and into the client while I hover my hands in the energy field surrounding the body. (Some practitioners lightly touch the client as well.)
Depending on the discussion that took place prior to the appointment, I may focus on particular areas of the body, or on the chakras.
Reactions can vary. Many feel warmth or tingling. Some feel extremely relaxed, to the point of falling asleep. Others may have an emotional response, such as crying. Yet others may rise from the table brimming with energy.
A Reiki session is a very individualized experience. It is used to address issues ranging from stress to health problems, and just for relaxation. I have not heard of anyone having side effects after receiving Reiki. I must add the disclaimer, however, that Reiki is not a substitute for medical or mental health treatment. You should give it a try!

Each customized Energy Healing session is especially created to:
Clear, cleanse, and re-activate your 7 chakras
Help you experience the relaxation and healing energy of Creative modalities
Identify & clear trapped energy blocks and unwanted feelings & thoughts
Give you the support & resources that will nourish your mind, body, and spirit
Help you transform 'Who' you are 'being' into 'Who' you want to be
Distant/Remote Energy Healing Online
If you cannot physically make it to the salon for your energy healing, I do offer distance or remote energy healing online via zoom, messenger, or video chat.
In general, Energy healing is based on the ancient concept that there is a vital force, an underlying flow of energy. As well as within the physical body and extending from it.
In other words Energy healing activates the body's subtle energy systems to remove blocks. By breaking through these energetic blocks, the body's inherent ability to heal itself is stimulated.
Through videochat, energy healing sessions are done where I am guided via universal healing energy to balance the body's internal chakra system.